Founders who want to make real change
Fu-Gen was founded in 2017 by Yaron Feingers and Lorenzo Lanteri with a group of energy experts. They both have solid experience from renewable energy project development and operation.
This, combined with a strong belief that it is possible to make actual change and run a viable business at the same time, was the start of a great partnership.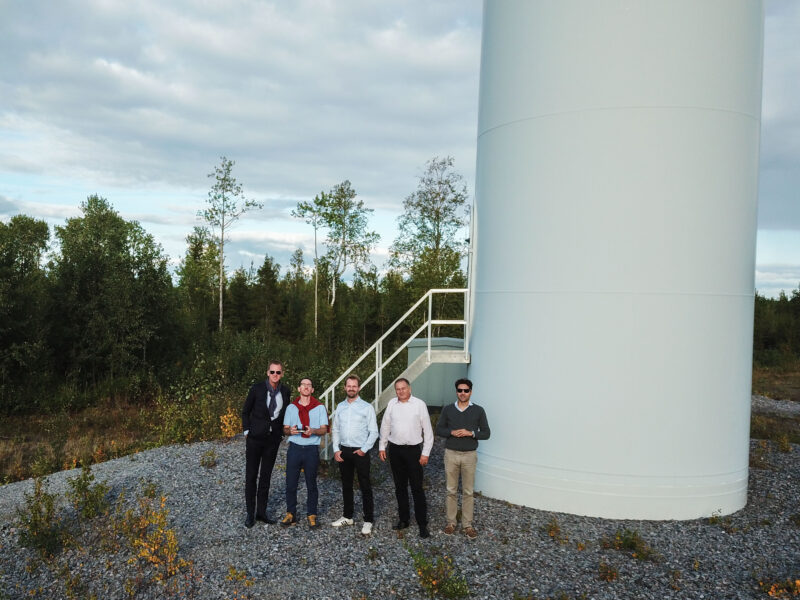 Key milestones of our history
2022

Secured strategic funding from two leading pension funds​
Geographical expansion, adding activities in Finland, Denmark and the UK​
Acquisition of Havsnas and Riberget Wind Farms

2021

Established Nordic Offshore Wind Joint Venture
Moved into new office in Stockholm and grew the Swedish team
Completed the construction of Fjällboheden wind farm

2020

Acquired majority stake in the Tormoseröd Wind Farm from ALPIQ
Shareholder restructuring, introduction of Arkin Holdings family office
Sold the Seskarö wind farm to Innovent

2019

In partnership with Abraxas Capital Management, acquired permit to build the Fjällboheden wind farm from ENGIE
Started construction of Fjällboheden

2018

Established Fu-Gen Energi AB as a Swedish subsidiary focused on development of greenfield projects
Started developing our own greenfield wind portfolio

2017

Fu-Gen AG founded in Switzerland
Market scouting, settling on Sweden as the primary market, with a long-term European focus
Acquired Axelsvik and Seskarö wind farms