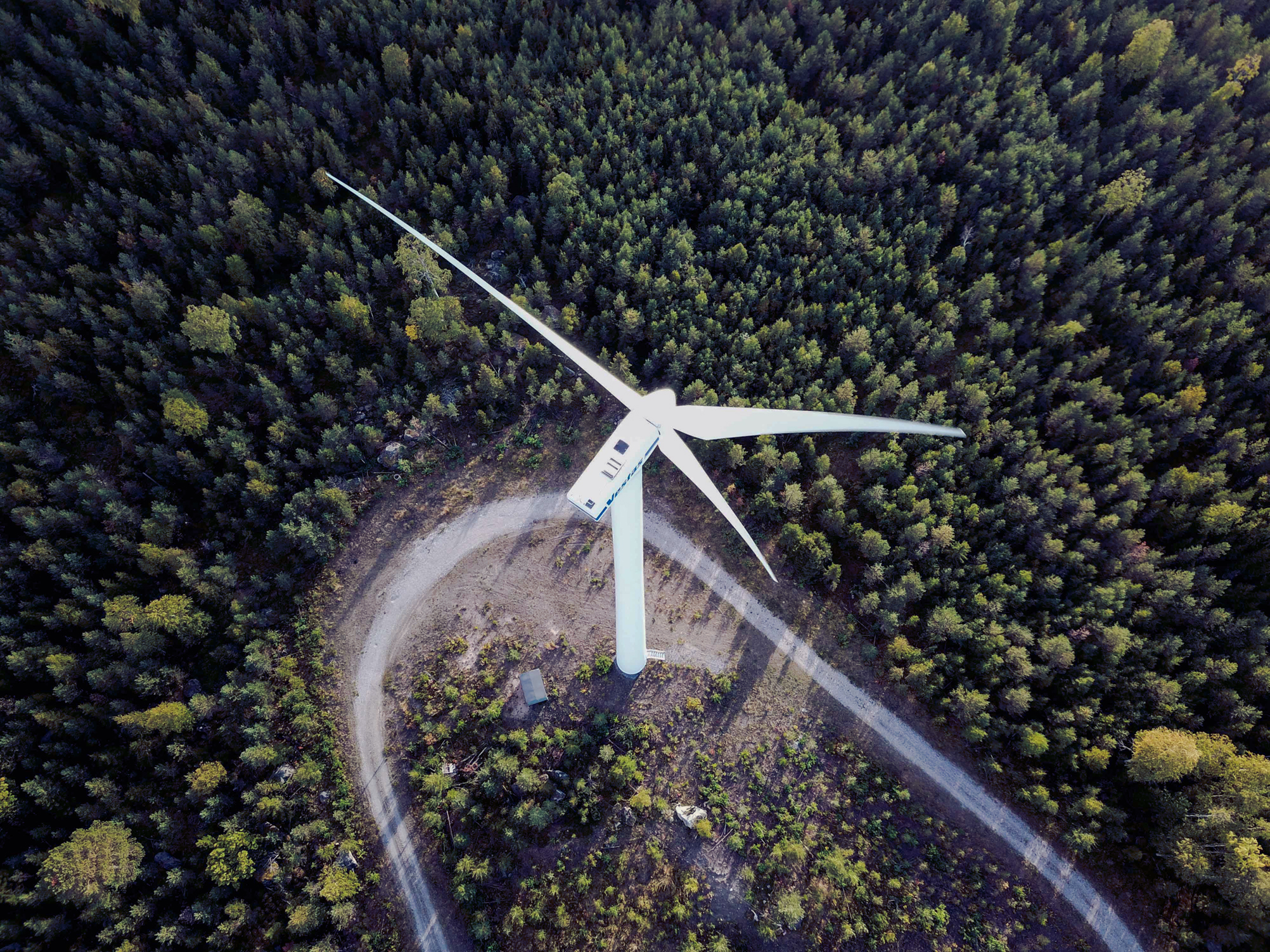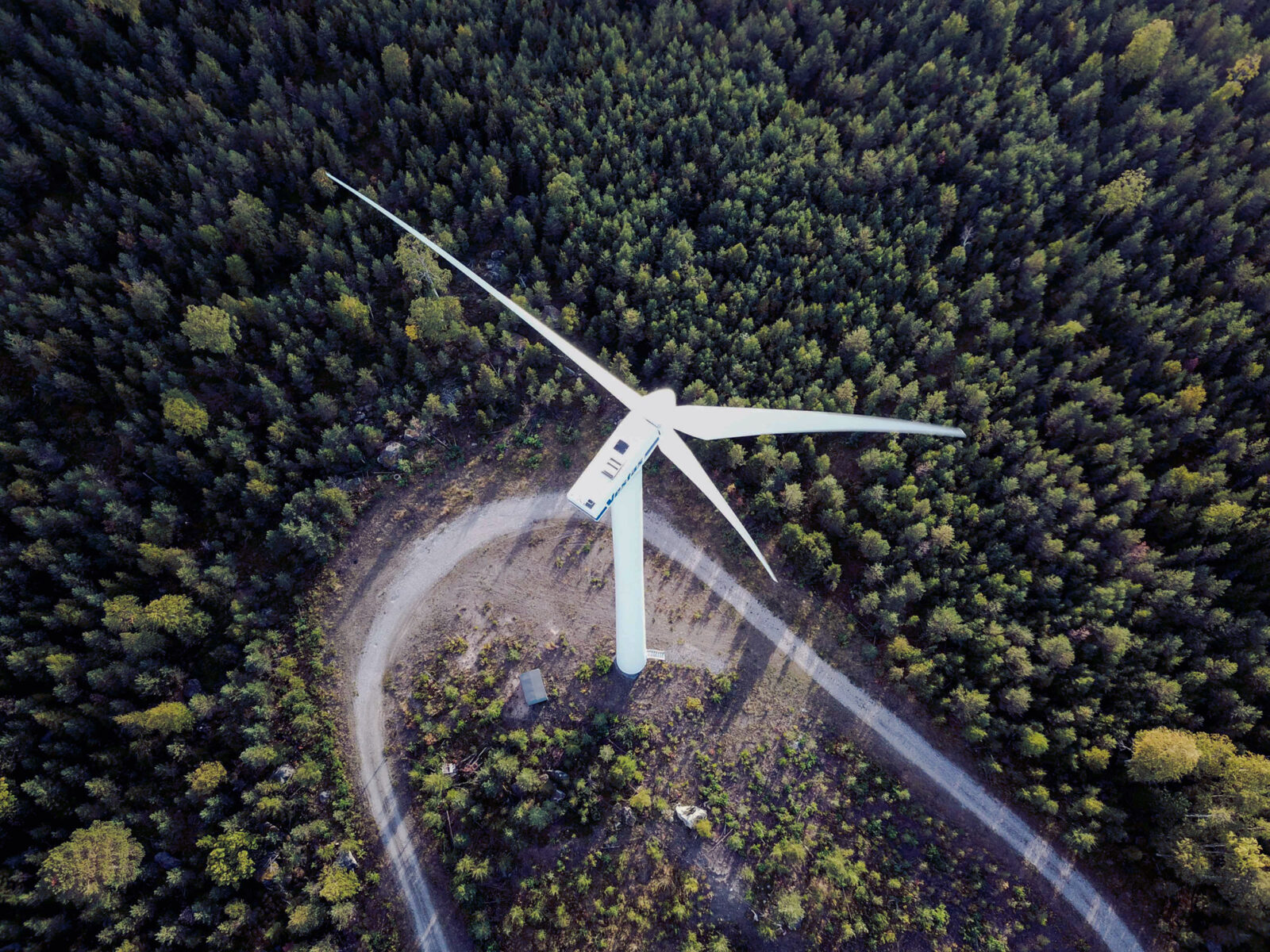 Cost-efficient renewable power production
The EU has set the target to achieve climate neutrality by 2050, requiring large additions of energy production that is renewable, cost-effective, sustainable, and constructed efficiently.
Onshore wind power is a mature, proven technology that in many cases is the cheapest form of new power production. The technology has developed rapidly in recent years, so it is possible to get more electricity per installed wind turbine, allowing us to be more efficient with our use of land.
Fu-Gen is developing its own greenfield onshore wind pipeline, whilst also acquiring ready-to-build and operational assets to accelerate our portfolio growth. The ambition is to achieve an installed capacity of up to 2.5 GW within the current decade.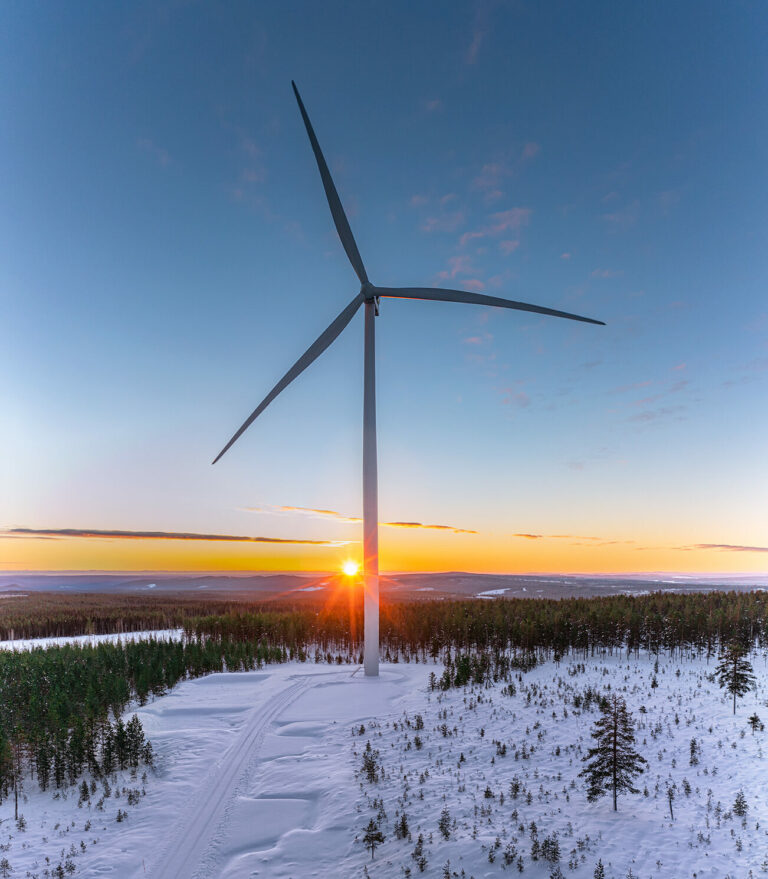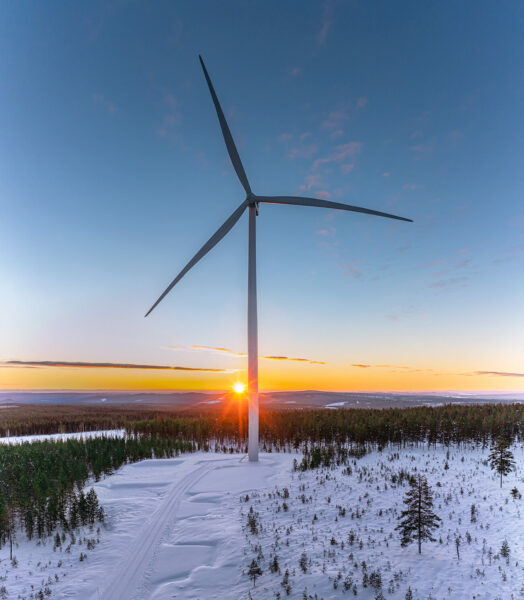 Going for additional sustainability
Wind power makes an obvious contribution to environmental sustainability in terms of the provision of renewable energy, but we see wider sustainability benefits.
The CO2 emissions that come from the design and operation of a wind farm can be paid back within about a year of operation. Old wind farms can often be reused through repowering to become more efficient than before. The industry is working actively to ensure that all parts can be recycled when dismantling a wind turbine.
Each project creates increased opportunities for employment and "upskilling" of nearby and national communities. The wind farm development process begins with a meticulous and transparent process of planning and dialogue with all stakeholders. All concerns are raised to try to make the project acceptable for everyone involved.
Wind farms create economic benefits through revenue sharing schemes, for example with landowners, or by providing funds to local communities or stakeholders for development initiatives.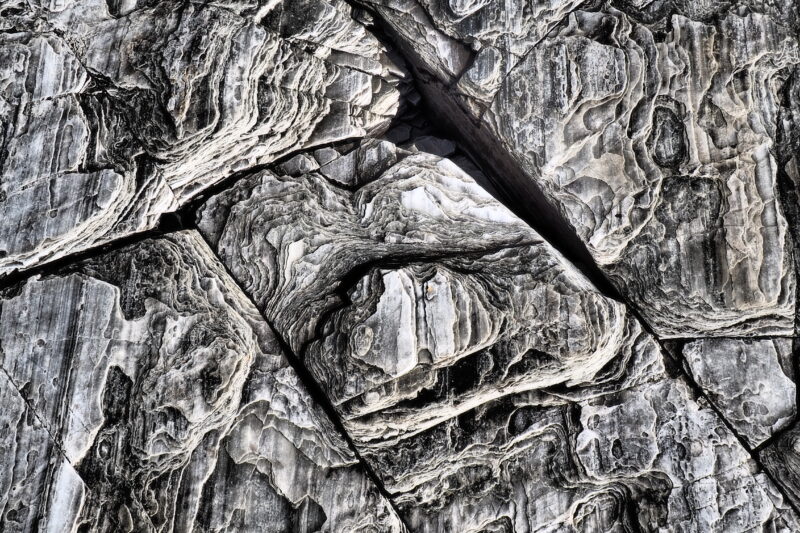 Expansion into Norway
In 2023 Fu-Gen acquired Nordic Wind AS from Nordic Electrofuel AS. The acquisition signifies Fu-Gen's entry into the Norwegian renewables market. Fu-Gen, through Nordic Wind AS, and Nordic Electrofuel will continue to work together to combine their respective development expertise and key stakeholder connections to pursue the development of these prospects through to becoming operational assets. A standalone Nordic Wind website is under construction.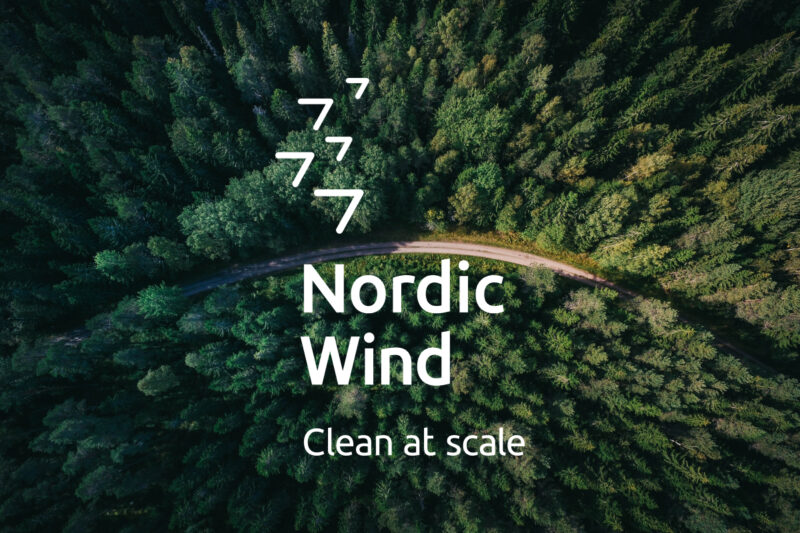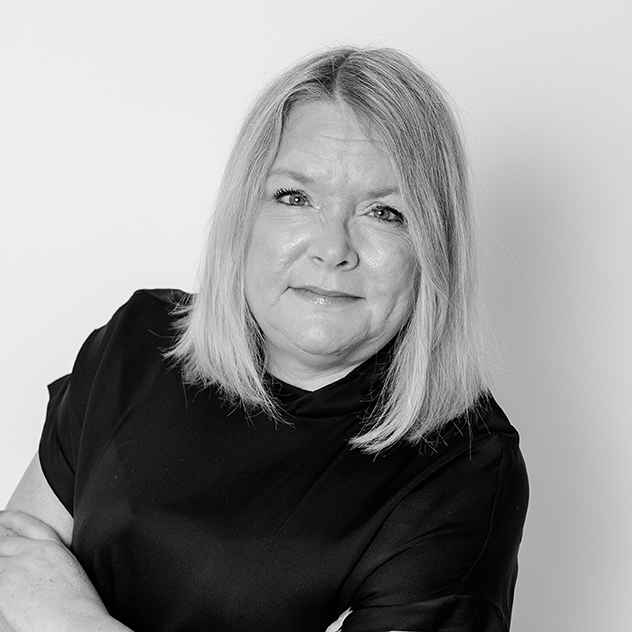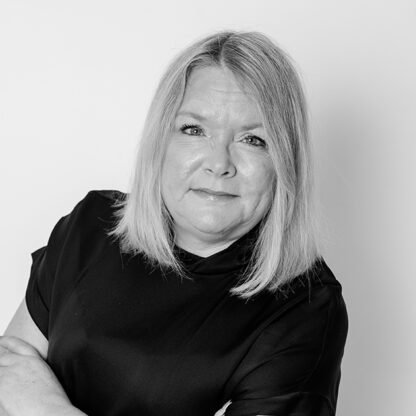 The wind development process
Selection of the site
The first step is to select the area of interest and secure access to the land. This includes a pre-study based on the information available regarding wind resources, conflicting interests, municipality plans, access to grid and infrastructure, local residents, etc.
A primary plan is drawn up, and at the same time the most important stakeholders are contacted, such as the municipality, the military and landowners.
If the area is deemed to have potential for a sustainable and profitable project development, land lease agreements are offered to the concerned landowners.
Consultations & investigations
According to the specific process in each country, there will now be consultations with the public, relevant stakeholders and authorities, in order to gather all opinions and requirements.
After that, an EIA (Environmental Impact Assessment) is initiated, based on investigations and inventories of animals and nature-related values.
In parallel to this, wind measurements are often carried out, as well as applications for grid connection. The grid development process is conducted jointly with the relevant grid owner of the area.
Referrals & application
Referrals are sent to various authorities as well as to selected companies and organisations. The responses are compiled and considered before taking the next step: the permit application.
The permit application is based on investigations and input from the stakeholders in the project. It is sent to and reviewed by the responsible authorities, who might demand additional information or amendments.
Before receiving a final permit decision, the application is often appealed in one or several instances.
Procurement & construction
When the permit is legally binding, it is time for the procurement of wind turbines and contractors, as well as making the detailed technical design of the wind farm.
The construction starts with establishing roads and foundations and is completed after the turbines are installed and connected to the grid.
When in production, there are several service providers involved, taking care of operation and maintenance of the turbines and of the site as a whole.